Kid's Play Area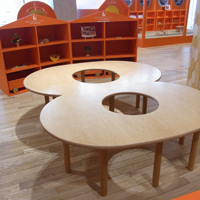 At Kimura Woodcraft Factory, we create safe and creative children's play areas for residences or businesses. Giving great consideration to safety standards and hygiene management, we make play areas that parents can trust. Having a play area for children is essential in making any event successful. Here are some of the play areas developed by our factory.
Hacchi
The Hachinohe Portal Museum Hacchi was founded with the goal to protect local resources and garner new attraction to the city of Hachinohe. The play area inside the Museum called "Kodomo Hacchi," utilizes local wood. Children and adults can enjoy themselves in this fantastic play area.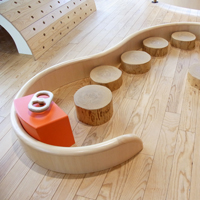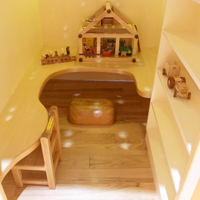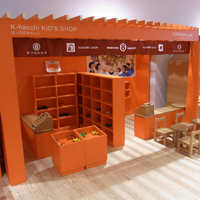 Tokyo Toy Museum
Kimura Woodcraft Factory built the children's space of the Tokyo Toy Museum, an interactive museum where children and adults of all ages can be entertained by making, playing, learning about, and seeing toys.
The traditional toy room "the Red Toy Town" features the ambience of wandering through an old lane. "The Yellow Toy Town," highlighting toys from around the world, consists of many small rooms where visitors can play with the various toys. "The Toy Forest" features cypress flooring, a wooden sandbox, and a play area where children become immersed in the toy world. Entertainment and spectacle await your visit at the Tokyo Toy Museum.
Tokyo Toy Museum Yotsuya Shinjuku